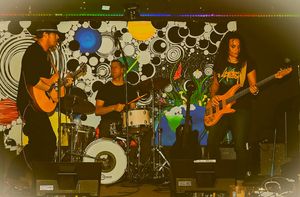 MEET THE BAND
And then there were three…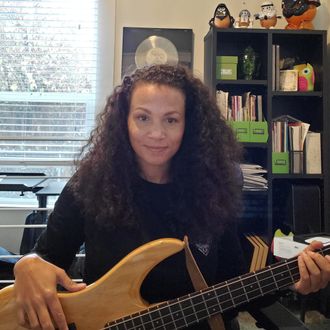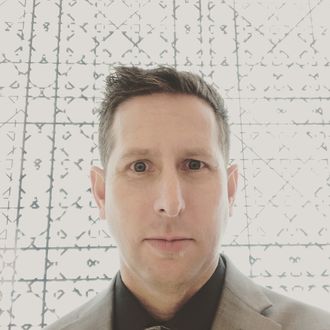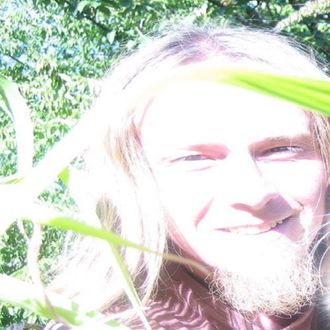 Q: "What's the BAND look like??"(June 2022) 
A: "I am SUPER stoked to announce the NEW TRIO line-up, 
featuring Miss MAYA CARNEGIE groovin' on ELECTRIC BASS!!! 
& Mr. GABRIEL JOHNSTON rippin' on the DRUMS!!! 
  Both bringin' HIGH LEVEL skill and experience to the group CREATING fantastic, 
CONTAGIOUS CHEMISTRY, the audience is gonna LOVE every time!!"  
- D.K.
***********
(Original interview w/Denali, 2018)
Q: "So..Where are you from?" A: "Born in Alaska, raised in Oregon,
moved all over the country, currently enjoying Sunny Southern California."
  Q: "How long have you been into music?" 
  A: "Mom's a choral singer, Dad plays saxophone and piano, they got me my first acoustic guitar in third grade, been in Love with good music long as I can remember.." 
  Q:"Where all have you performed?" 
  A: "Sung and played everywhere from park benches to music festivals and venues of all sizes..."  
  Q: "What inspires your music?" 
  A: "OH boy, here goes... (deep breath).. Love, Nature, Beauty, Peace, Light, Passion, Sadness, Joy, Existence, God, Good, Fear, Evil, Wisdom, Humanity, Suffering, Redemption, Art, Faith, Earth, Space, Music, Love,.... 
Did I mention Love??" 
  Q: "What are your goals as a music making man on this earth?" 
  A: "To follow the musical legends that have gone before me, making songs and rhythms that move people to tears and dancing; give people a soundtrack to their lives, something to tap their toes to; a connection to the divine and unanswerable, to feel their heartbeats along with the sound of life; by singing for as many people as possible, as long as I'm able to." 
  Q:"Lastly, where can we find your music?" 
  A: "You can buy albums online, or at Live shows, and also select CD store shelves.."    
and STREAM ONLINE {Links below...]  
  To BOOK THE BAND>>> Email Denalimusic@Gmail.com